6' x 8' Front Slope Storm Shelter and 6' x 8' Easy Entry Storm Shelter


The slope fronted Storm Shelter has the following features:
Custom Rock pattern on all
Vertically reinforced 3/16 steel powder coated door w/ triple latch system
Door tested at Texas Tech University
Double handrail ladder
Inside dimensions 6' x 8' x 6'2"
Outside dimensions 6'9" x 8'8" x 7'1"
6000 psi Reinforced pre-cast concrete
8" turbine with 3" vent
10 year limited warranty
Meets FEMA standards
Holds 10-12 people

Starting Price: $2750 plus tax, includes delivery and set up for Front Slope

Starting Price: $3150 plus tax, includes delivery and set up for Easy Entry Slope


6' x 8' Medium Patio Style Storm Shelters


The Medium Patio Style Storm Shelter has the following features:
Vertically reinforced 3/16 steel powder coated door with triple latch system
Door tested at Texas Tech University
Handrail ladder
Inside dimensions 6' x 8' x 6'2"
Outside dimensions 6'8" x 8'8" x 7'1"
6000 PSI pre-cast concrete
8" turbine and 3" vent
5 year limited warranty
Exceeds FEMA standards
Holds 8-10 people
Options: powder coated benches

Starting Price: $3600 plux tax, includes set up


6' x 13' Large Patio Style Storm Shelters


The Large Patio Style Storm Shelter has the following features:
Horizontally reinforced power coated steel door to prevent rusting
Handrail ladder
Outside dimensions 7' x 14' x 7'1"
Inside dimensions 6' x 13' x 6'1"
6000 PSI reinforced pre-cast concrete
8" turbine and 3" vent
5 year limited warranty
Exceeds FEMA standards
Holds 20-23 people; great for daycares, businesses and communities
8" anti-flotation ring at bottom to prevent movement of shelter
Weighs 30,000 lbs when fully assembled

Starting Price: $5700 plus tax, includes set up

Metal Modular Safe Rooms


Available in: 5′ x 3′, 5′ x 5′ and 5′ x 8′
Features include:
Vertically reinforced 3/16 steel powder coated door with triple
latches
Manufactured with formed metal for a more durable structure
Hilti fastening system
Tested at Texas Tech Wind & Science Research Center
Exceeds FEMA Standards
Work great in new constructions or existing garages

Starting Price $3000
5' x 7' Outdoor Above Ground Safe Room


Vertically reinforced 3/16 steel powder coated door with triple latches
Door tested at Texas Tech University
Inside dimensions 5' x 7' x 6'2"
Outside dimensions 5'9" x 7'9"
Ceiling is 5 1/2" thick
Bottom is 5" thick
Side Walls are 5" thick
1/2" rebar on 12" centers
6000 PSI reinforced pre-cast concrete
Handicap accessible
Meets or exceeds FEMA standards for inside saferoom and outside above ground shelters
Anchored down with four 3" metal anchors and four galvanized metal straps
Must have level place to install
If pouring pad for this safe room, pad must be 5'9' x 7'9"
Options: ramp and handrails

Starting Price: Zone 9: $4500 plus tax, includes delivery and set up

6' x 8' Outdoor Above Ground Safe Room




Vertically reinforced 3/16 steel powder coated door with triple latches
Door tested at Texas Tech University
Inside dimensions 6' x 8' x 6'1"

Ceiling is 12" thick at peak
Bottom is 6" thick
Side Walls are 5" thick
1/2" rebar on 12" centers
6000 PSI reinforced pre-cast concrete
Handicap accessible
Meets or exceeds FEMA standards for inside saferoom
and outside above ground shelters
Anchored down with four 3" metal anchors and four galvanized metal straps
Must have level place to install
If pouring pad for this safe room, pad must be 6'8" x 8'8"
Options: ramp and handrails

Starting Price: Zone 9: $5050 plus tax, includes delivery and set up

7' x 9' Outdoor Above Ground Safe Room


Vertically reinforced 3/16 steel powder coated door with triple latchesDoor tested at Texas Tech University
Inside dimensions 7' x 9' x 6'1"

Ceiling is 12" thick at peak
Bottom is 6" thick
Side Walls are 5" thick
1/2" rebar on 12" centers
6000 PSI reinforced pre-cast concrete
Handicap accessible
Meets or exceeds FEMA standards for inside saferoom
and outside above ground shelters
Anchored down with four 3" metal anchors and four galvanized metal straps
Must have level place to install
If pouring pad for this safe room, pad must be 6'8" x 8'8"
Options: ramp and handrails


Starting Price: Zone 9: $5300 plus tax, includes delivery and set up
Price varies based on location on Zone Map below.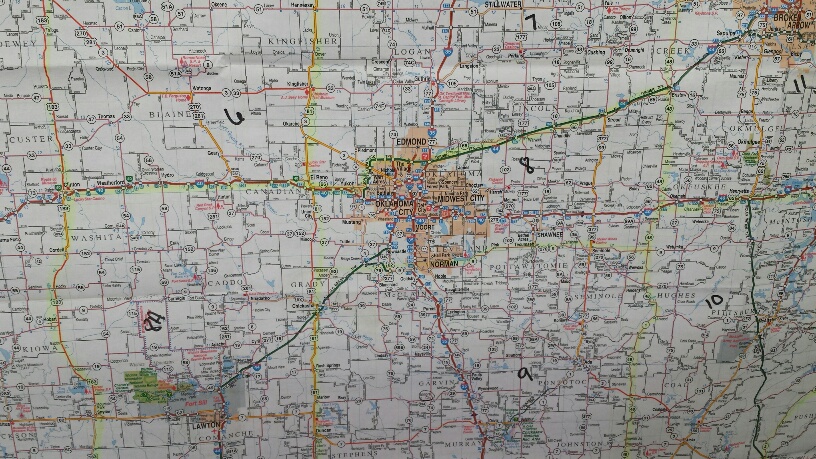 ---
Manufacturer's Guarantee: All of our Storm Shelters are engineered and designed to last for many years, and comes with an excellent manufacturer's warranty against leakage and floating for a period of up to 10 years from the date of installation. Your complete satisfaction is 100% guaranteed. All of our professional installers are skilled craftsmen, ready to exceed your expectations.

Maintenance Tips for Your New Storm Shelter: It is important to keep dirt packed around your shelter. After the first few rains, following installation, you will see considerable settling of the dirt around the unit. This is normal. It is necessary to rake the dirt back up against the shelter on all sides. It is recommended by the manufacturer that the dirt remains over halfway up the sides and back of your shelter.

To extend the life of the steel door hinges, it is recommended to lubricate them at least twice a year. Failure to do so may cause hinges to freeze up and/or break off of the door or door frame. Hinge replacement IS NOT covered by our warranty.

It is not necessary to put any type of waterproofing agent on the outside of your shelter. The manufacturing process itself guarantees the water-tightness of this unit.

Common Questions:

1. We will call in an Okie location prior to installation to evaluate any underground obstacles.

2. Installation takes approximately 2-4 hours.

3. The shelters WILL NOT float in heavy rain.

Watch this video, courtesy of AT Network, to view the devastating May 20, 2013 EF-5 tornado that hit our neighbors in Moore, OK.
Click here for the Oklahoma City Safe Room Rebate Program

We also offer Metal In ground Storm Shelters Designed for Garages and other concrete surfaces
Available Sizes
Large 39" x 86" x 53" Holds 6-8 people $3200
Extra Large 60" x 86" x 65" Holds 8-12 people $3850
Jumbo 60" x 96" x 65" Holds 12-16 people $4500
(Price valid in Oklahoma City Region - Extended Service Area will have minimum $150 trip charge)
Click here to see what the Wind Science and Engineering Research Center Report says about these Shelters!